Nescafé Dolce Gusto: The POD

With the launch of two new coffee machines, two new pod flavours and the revelation of the DF 'Mini Me' campaign winning 'Product of the Year' there were plenty of introductions to make in 2014 to recruit, sustain and distribute pod content to a wider audience.
Having gained insights from previous campaigns and with the existing NDG Facebook following, we decided to create a community of superfans that, through a series of tasks, would be rewarded with digital [and sometimes physical] rewards for sharing their progress. By creating a hub that pulled all mentions of Dolce Gusto together including Tweets, Instagrams, and Amazon reviews I helped create fun engaging tasks for the 'Podsters', a friendly UI and platform that smashed all of the client's 3 months targets within the first week of launch.
PROJECT
Brand Advocacy Platform
CLIENT
Nescafé Dolce Gusto
AGENCY
DF London (née Jam)
ROLE
Identity / Photography / Print / Social / Visual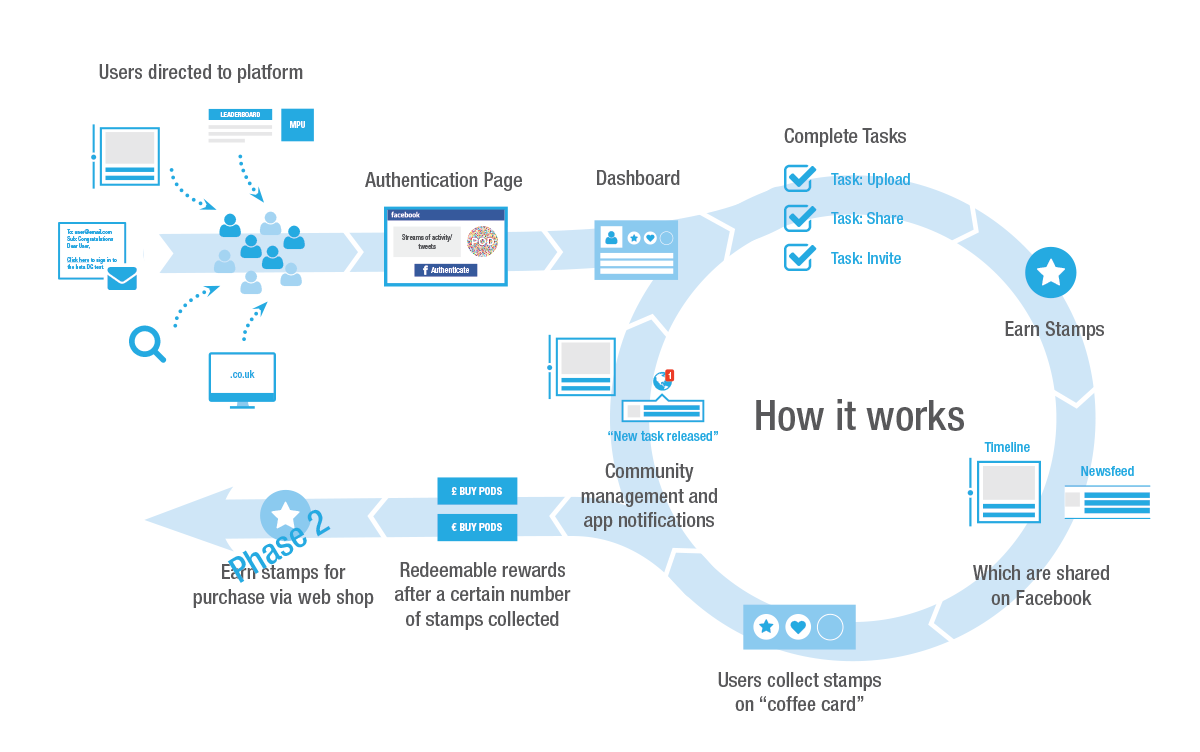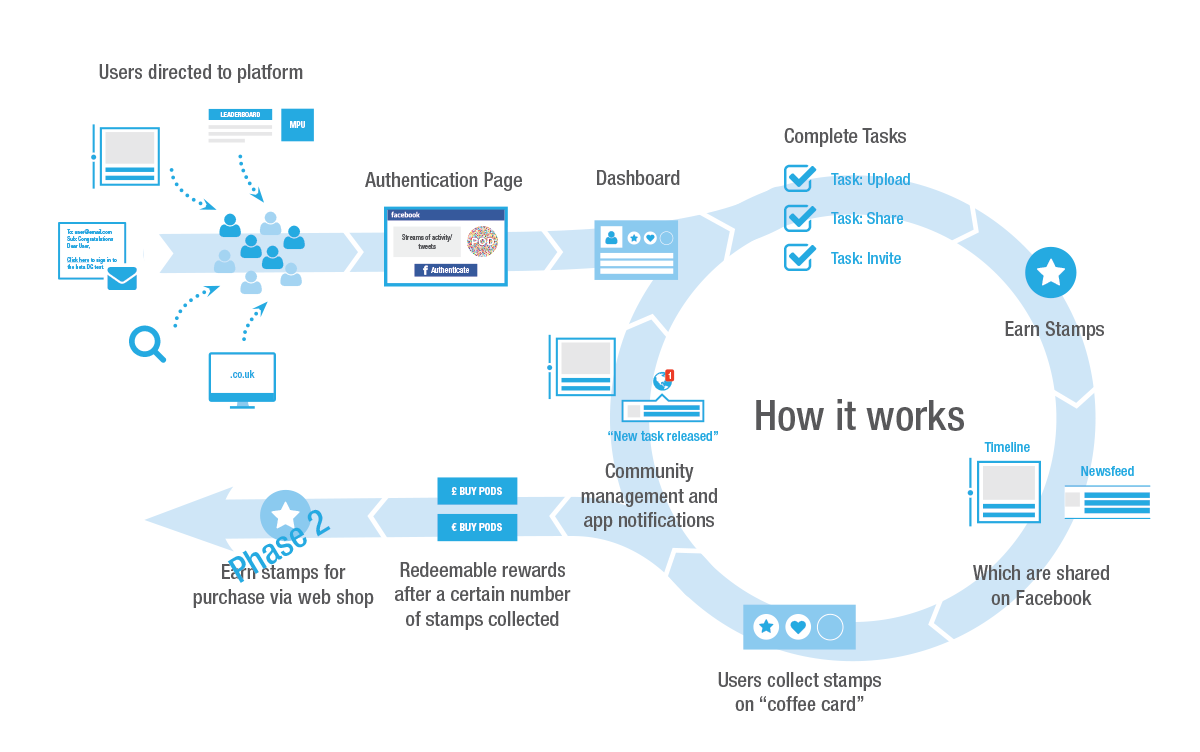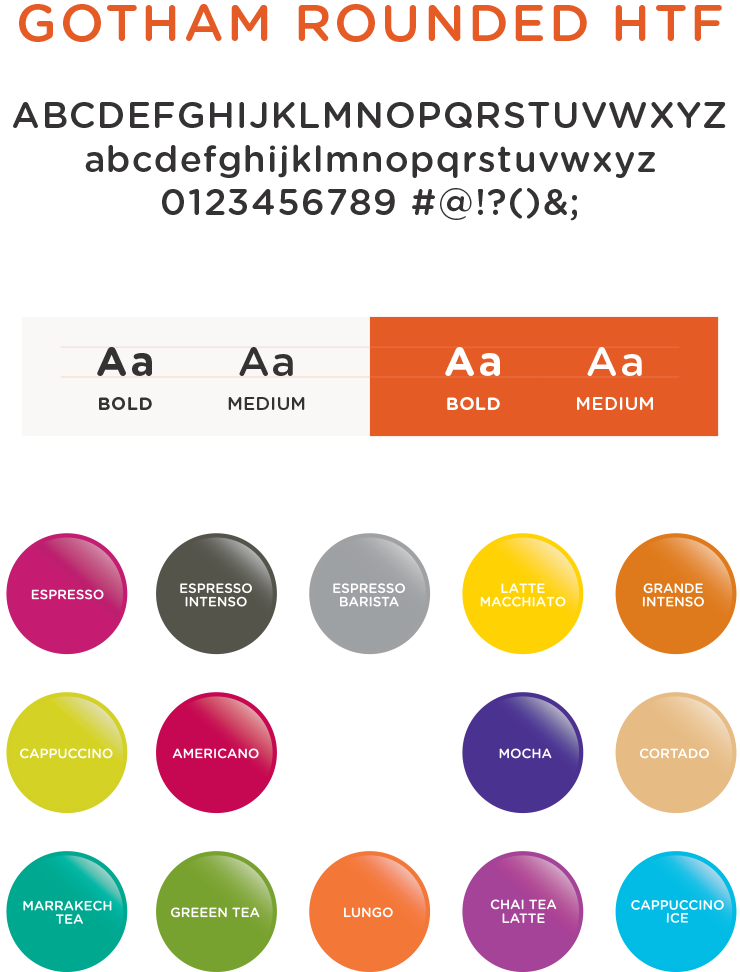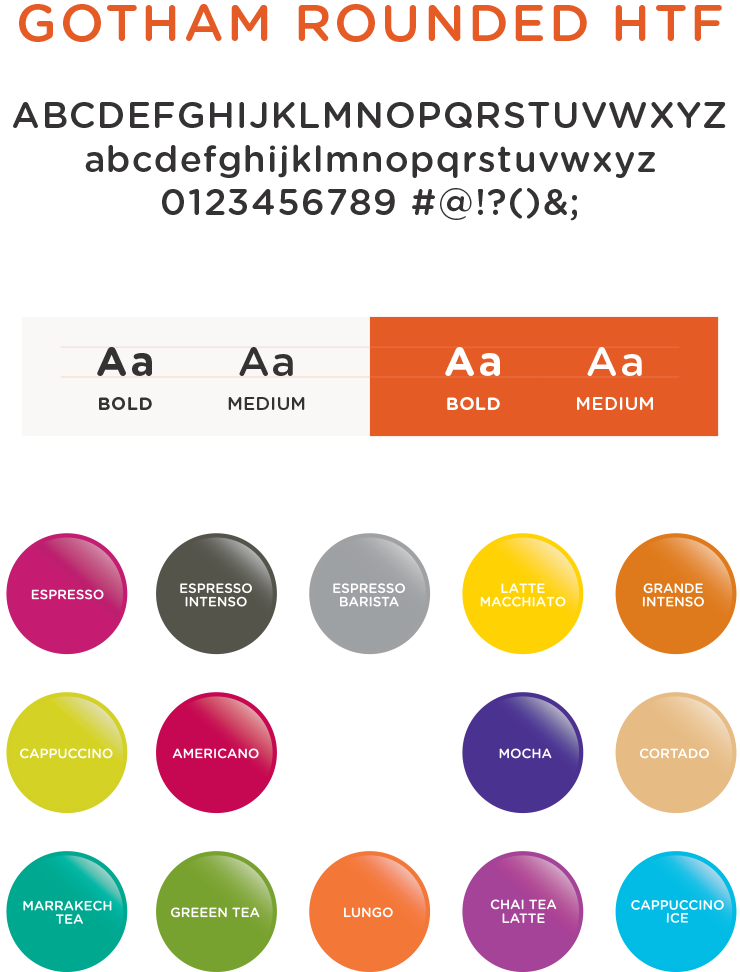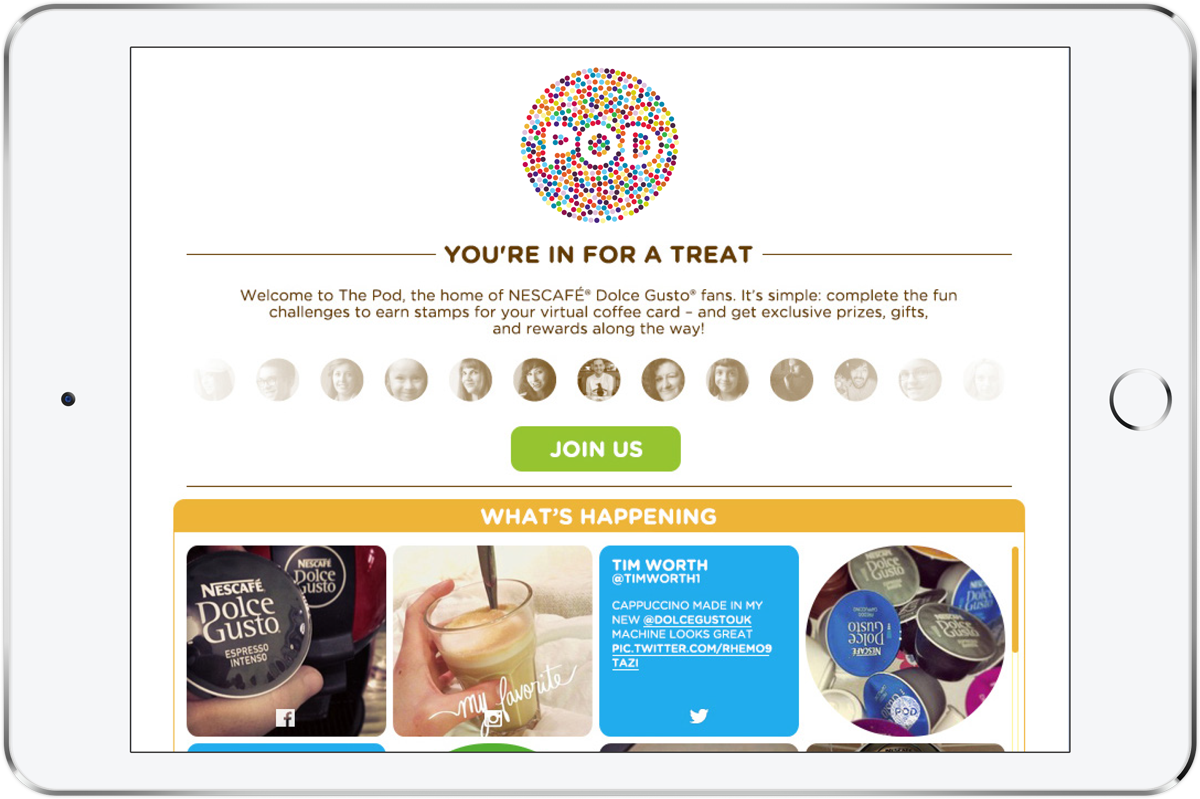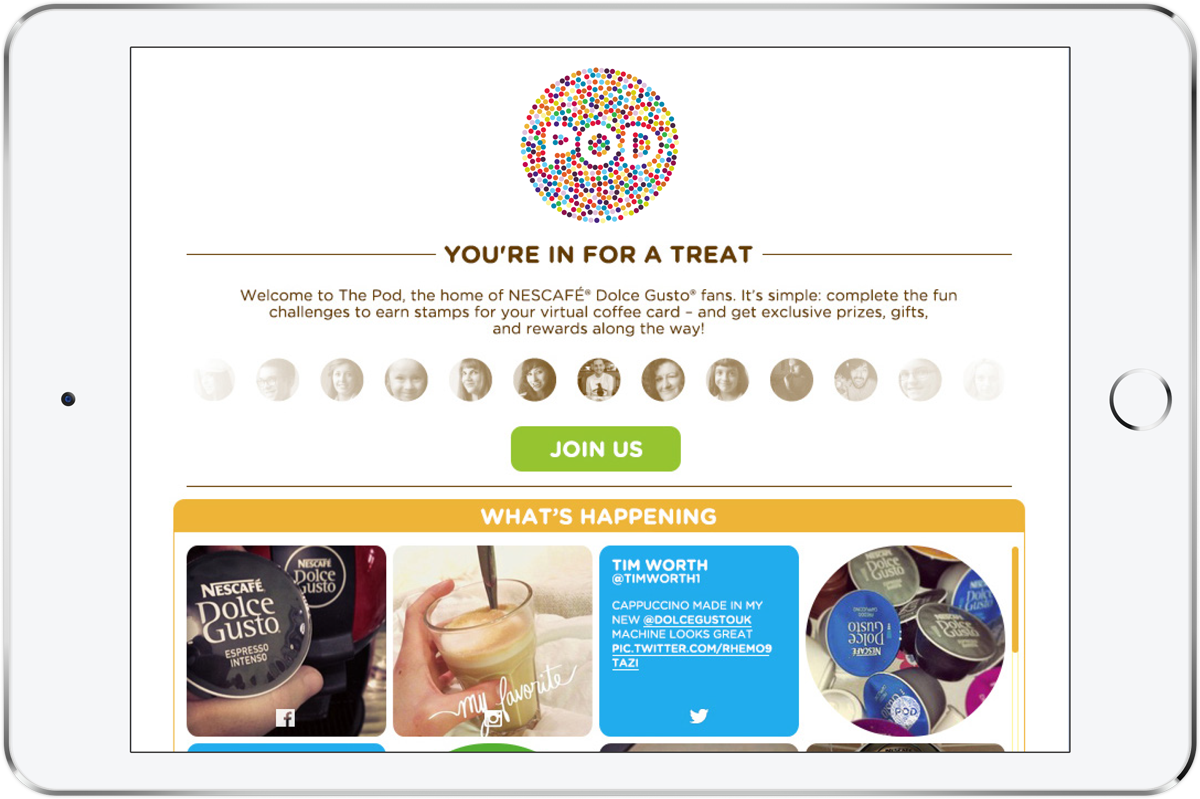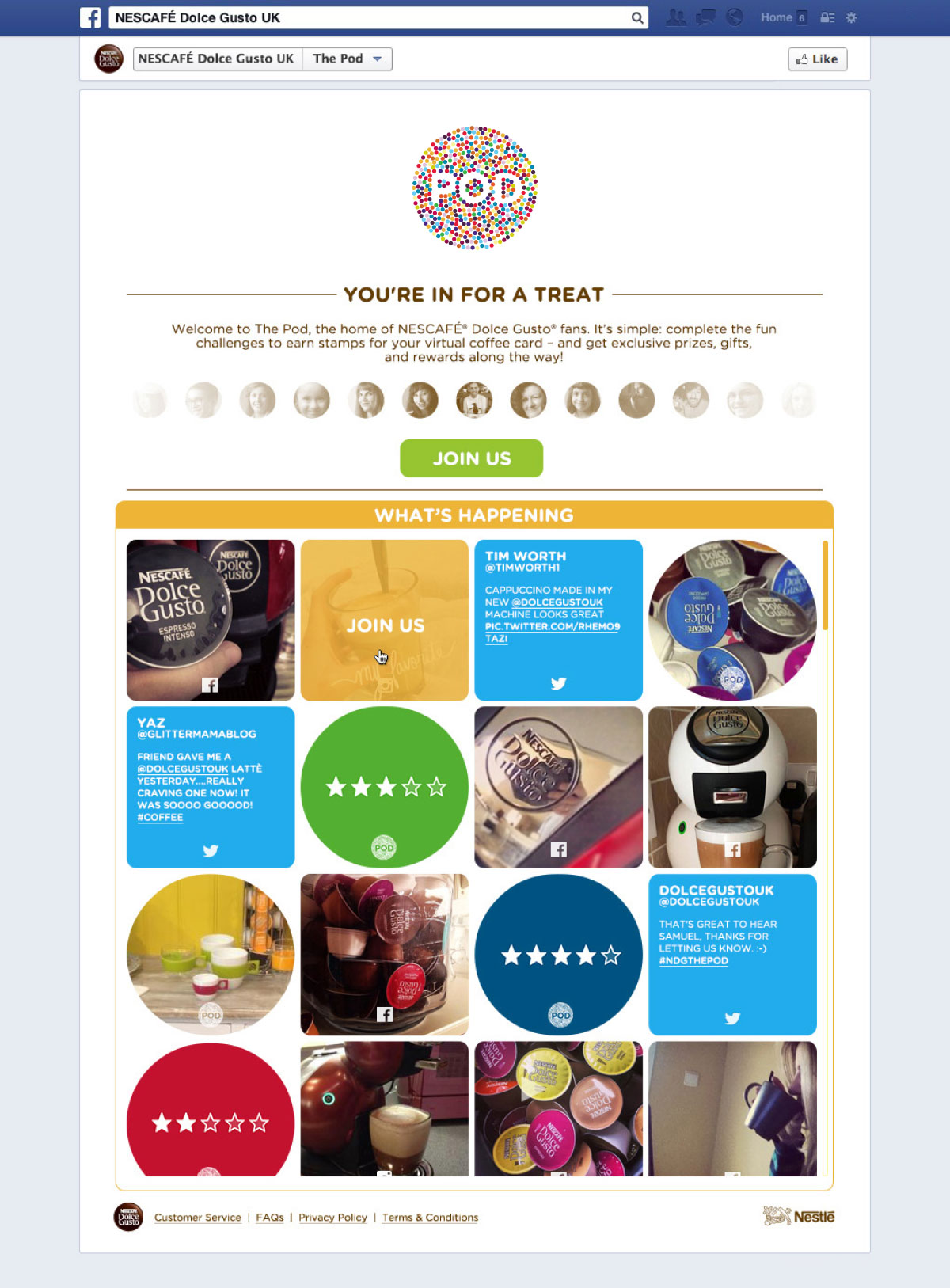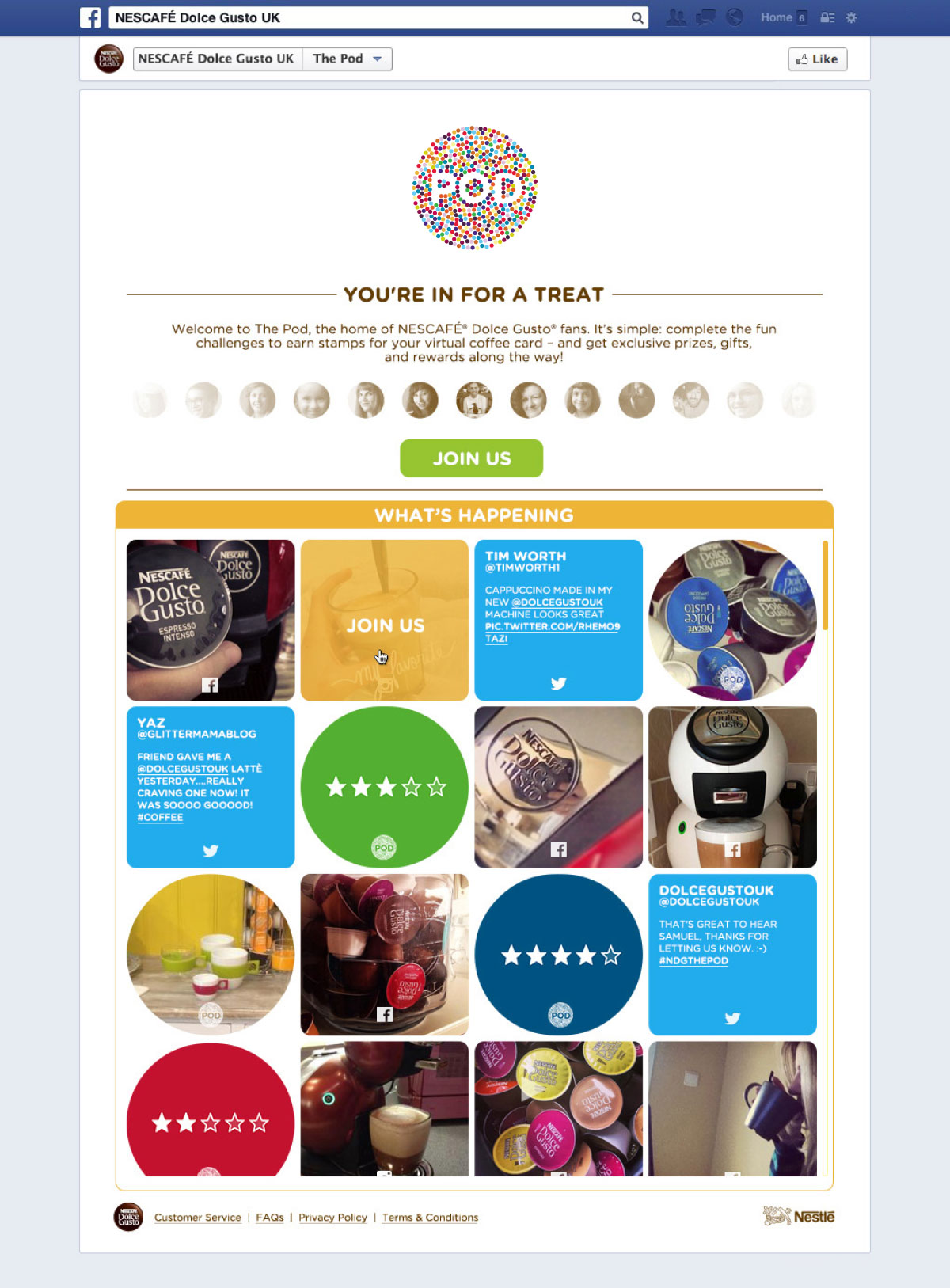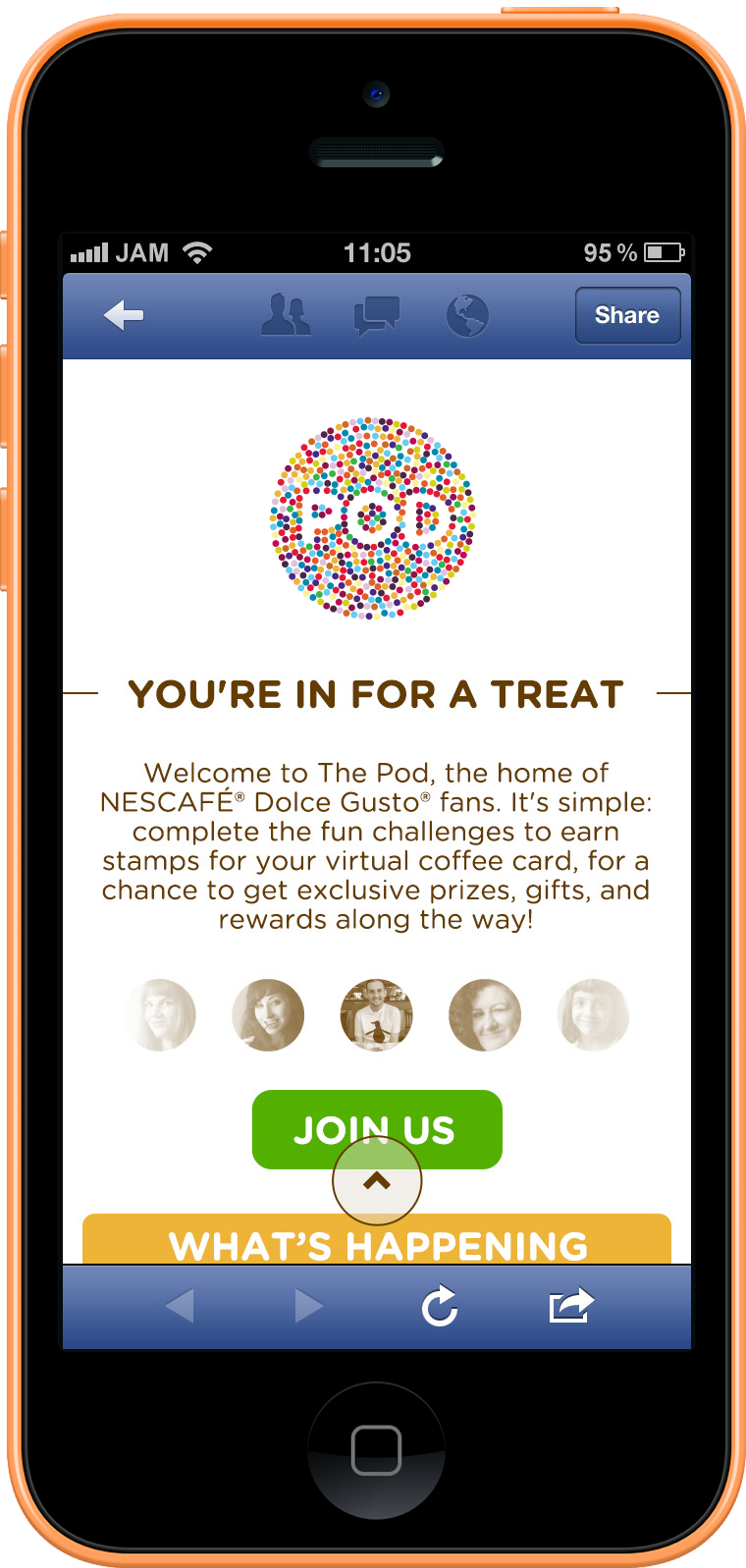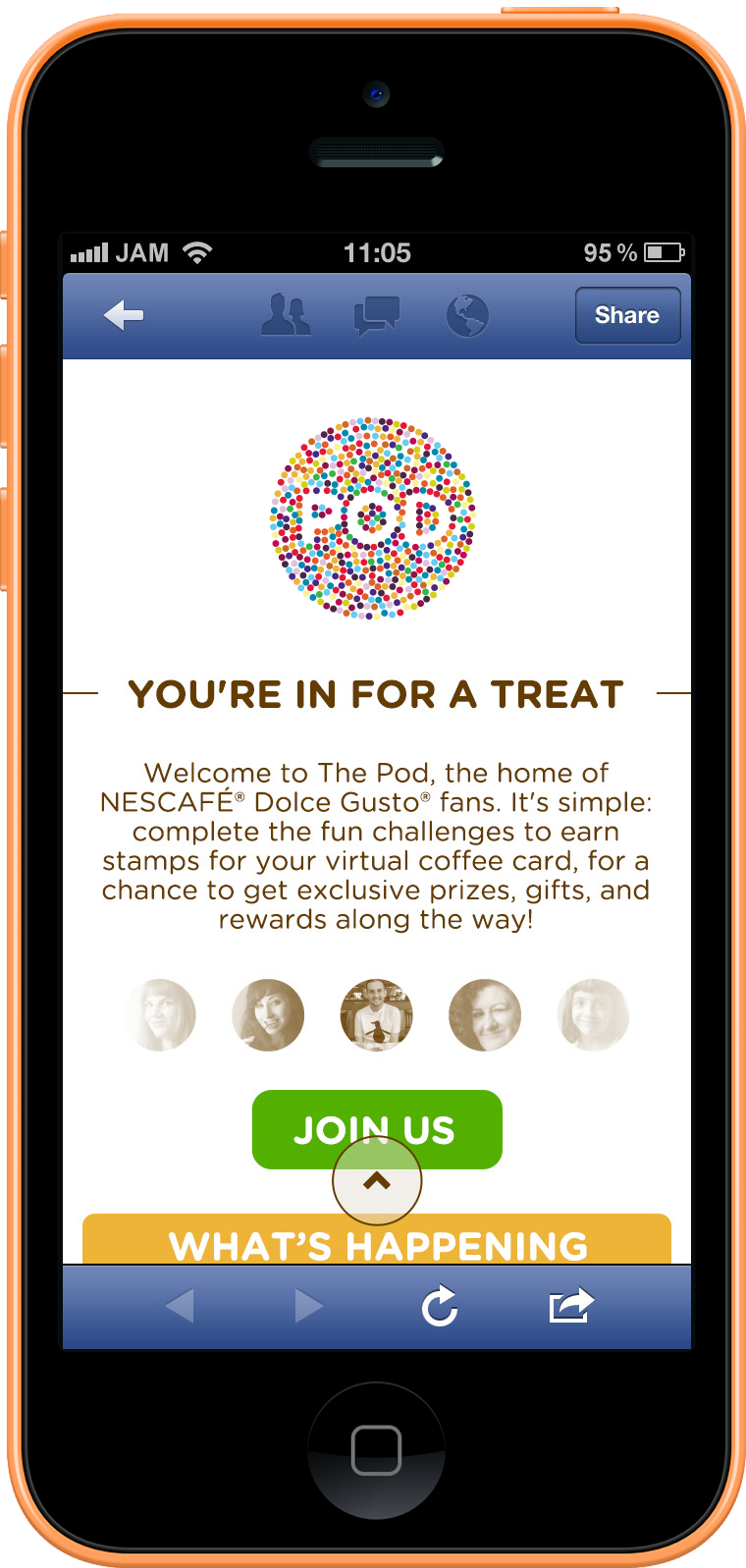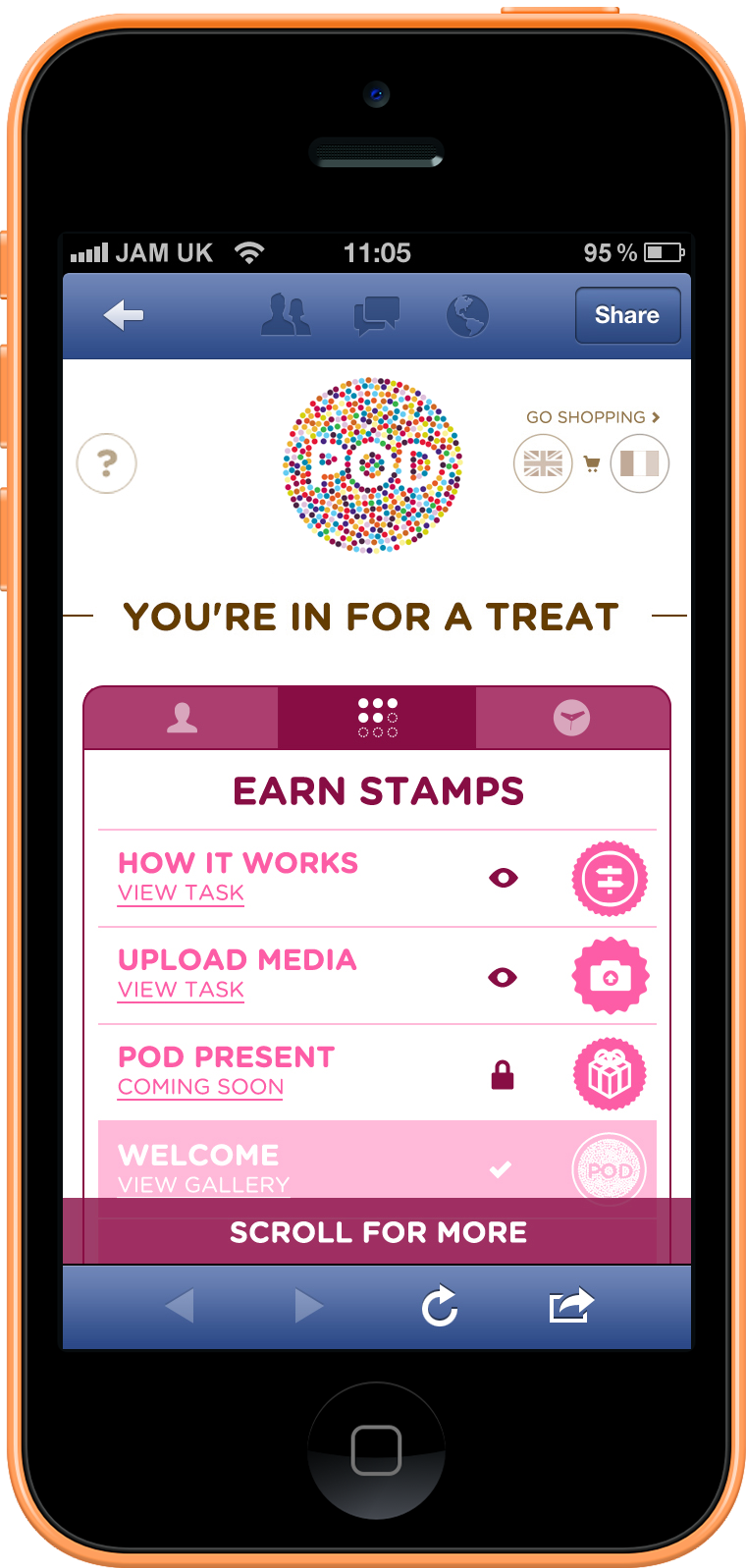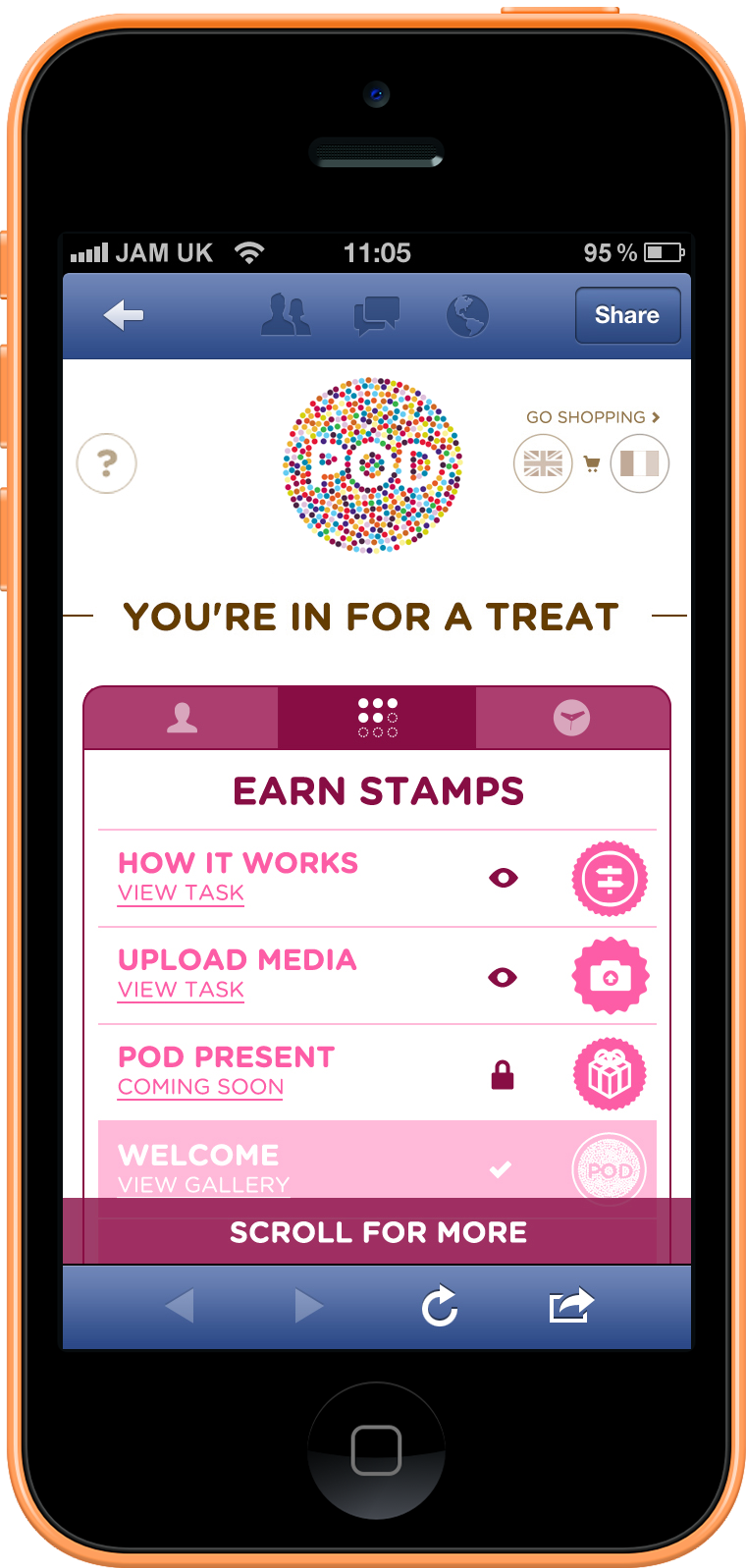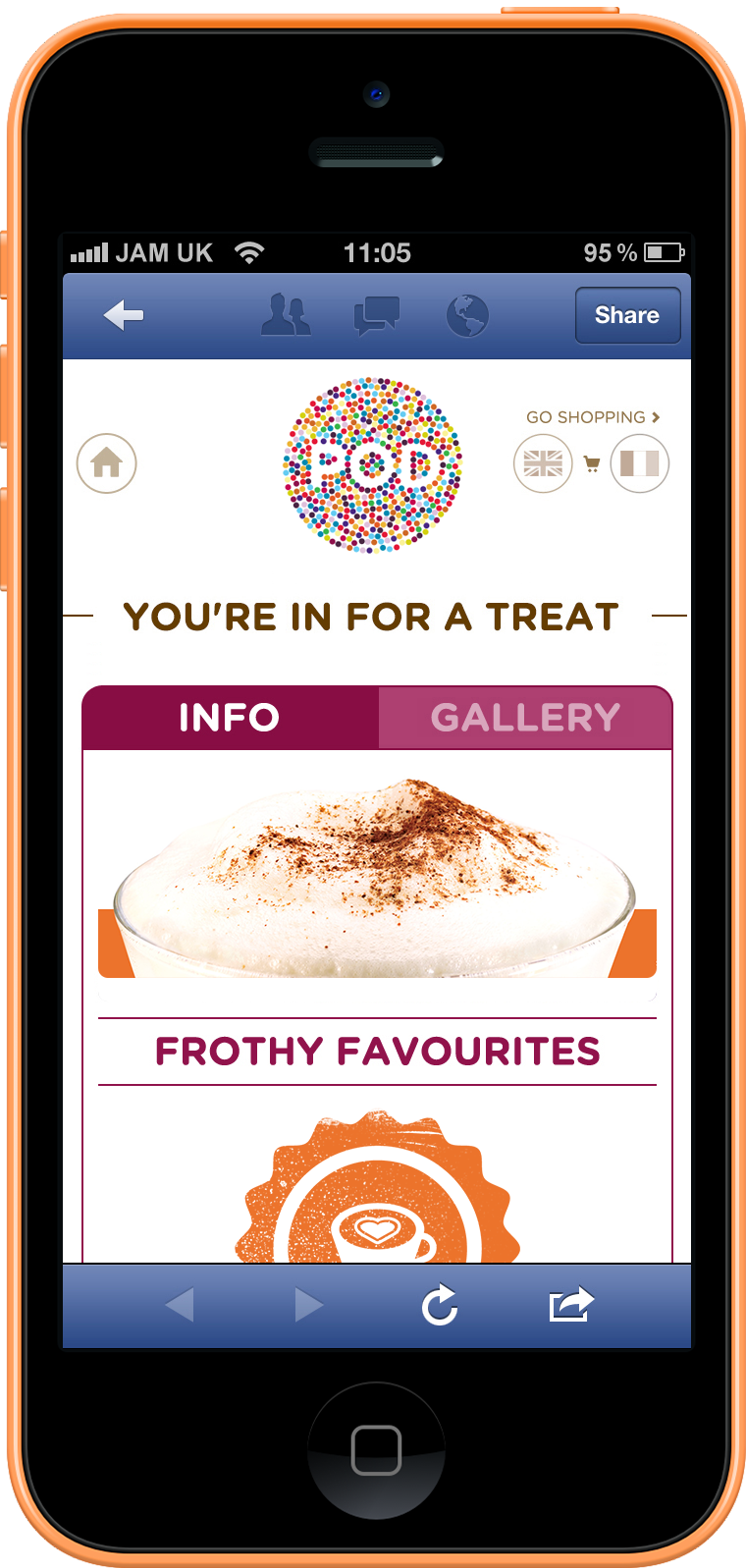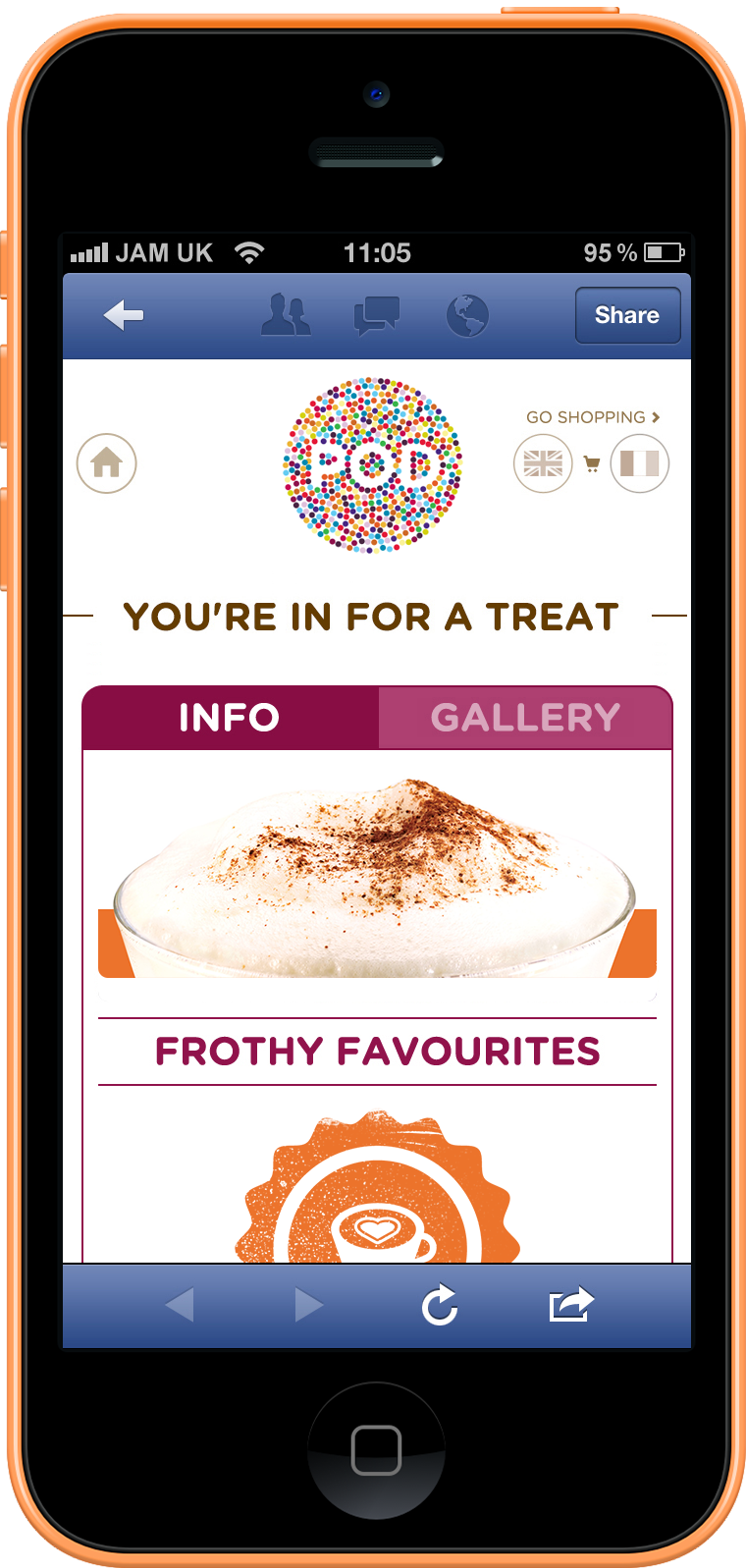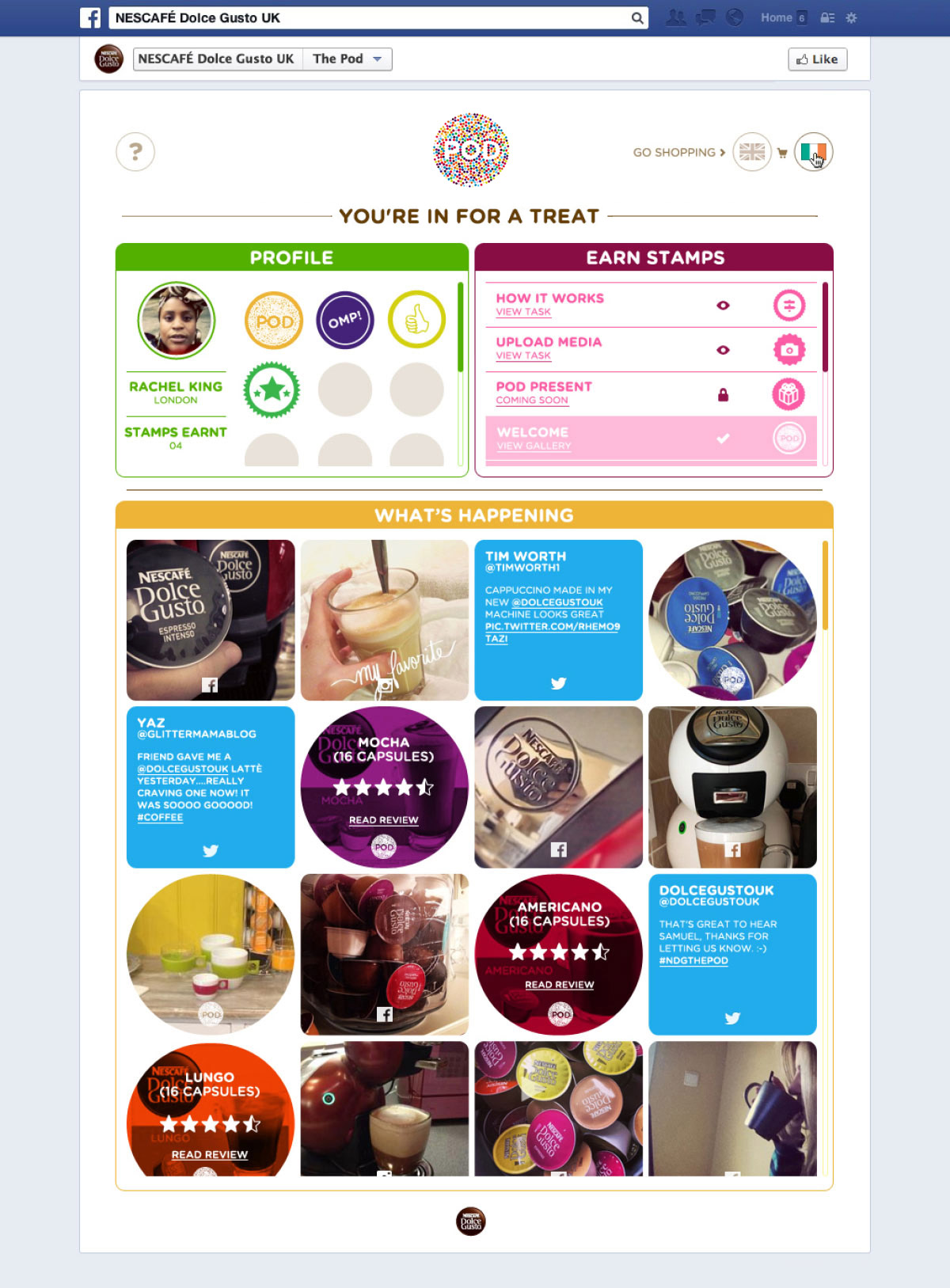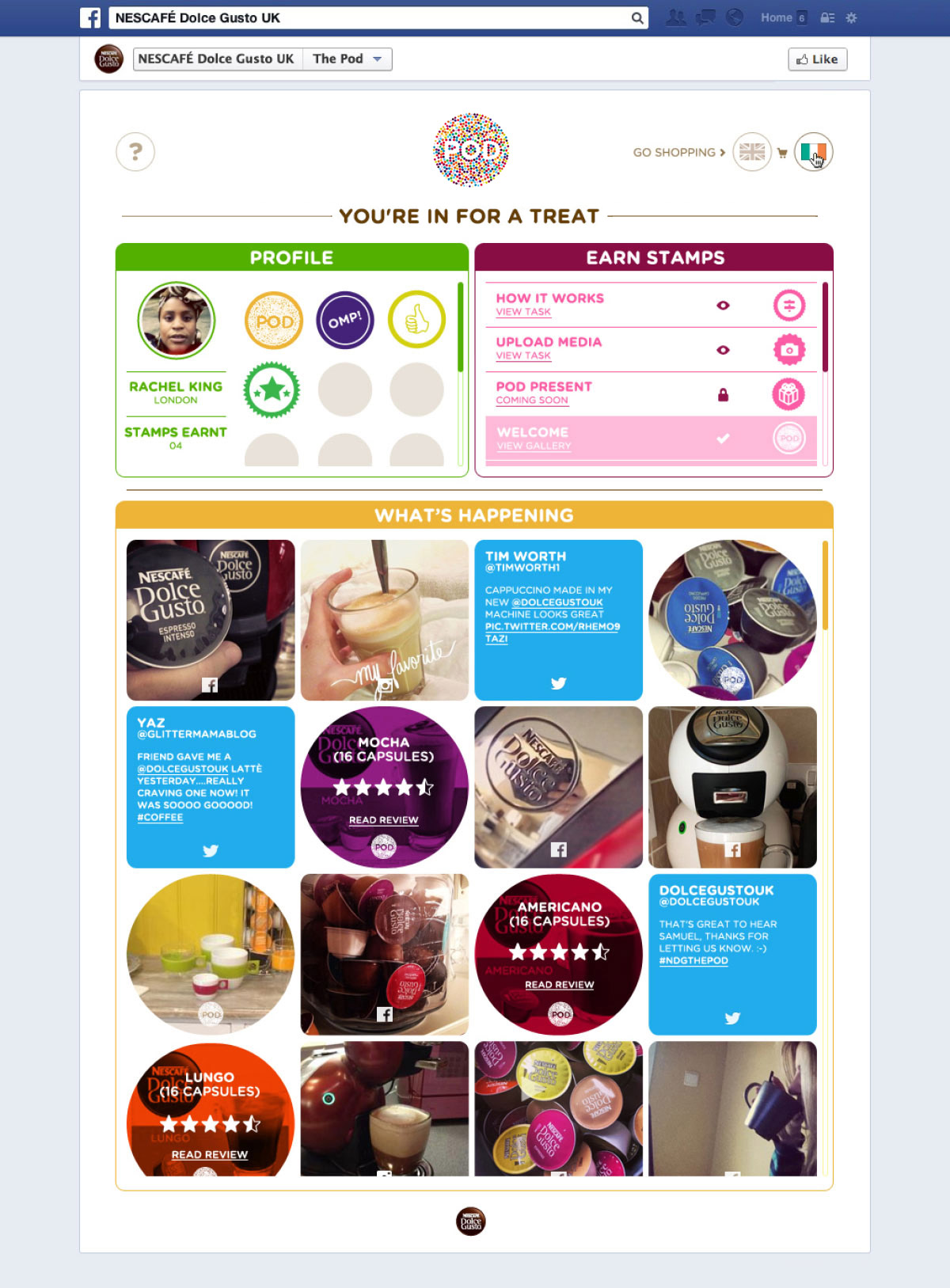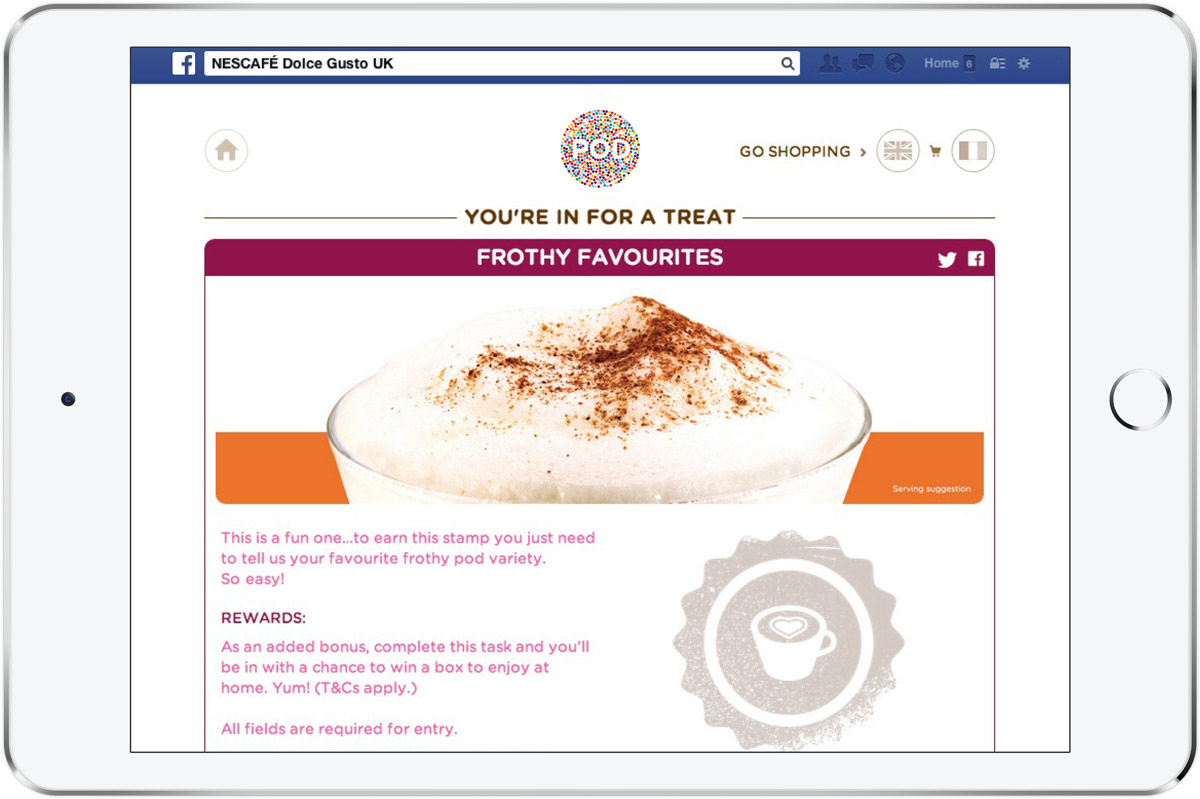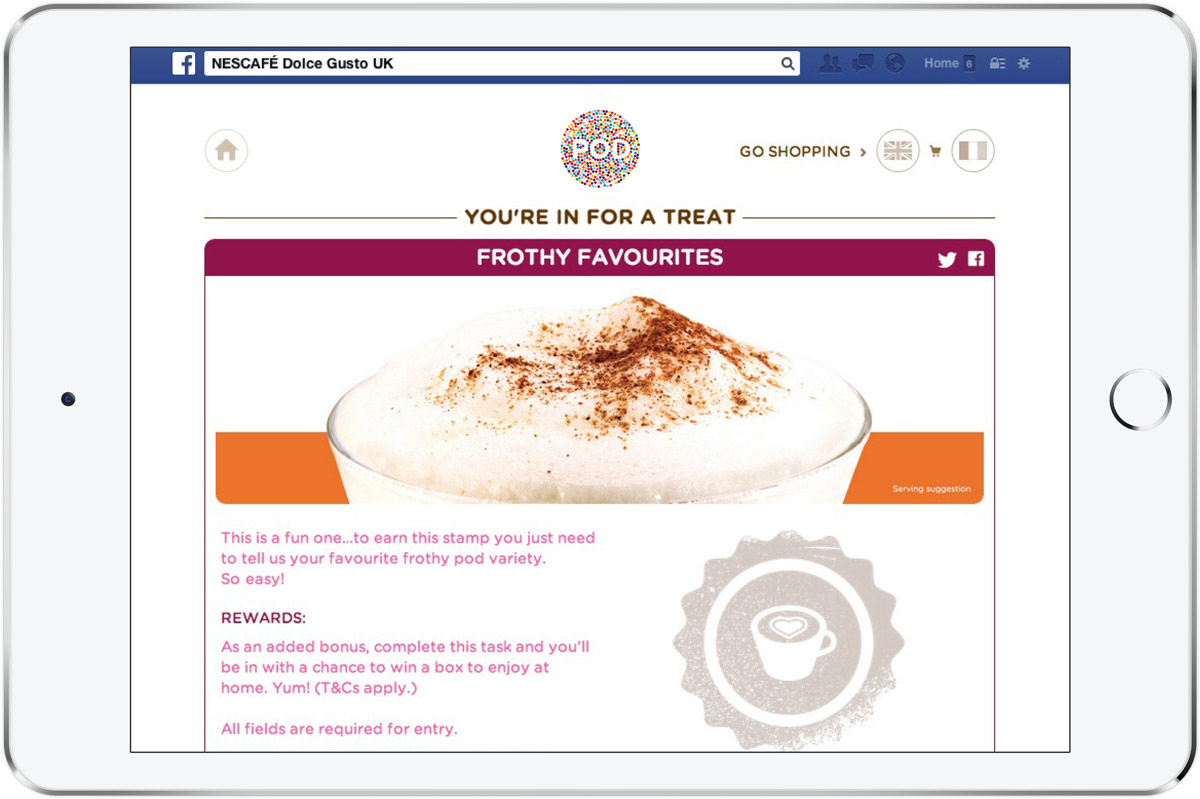 POD Party '14
with Gizzi Erskine